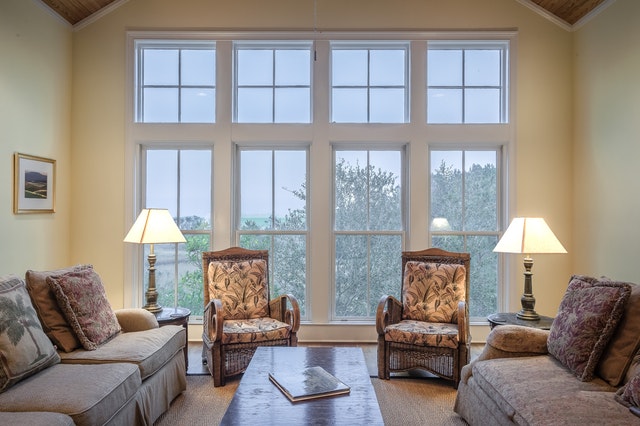 Most of us treasure our possessions, whether it be your car, home, or anything else, we love to take care of them. So, what if I told you that residential window film adds value to your home?
It's true! Adding window film can add value to your possession. Whether you're planning on selling or even staying in your home for the long run, maximizing the value of your home is crucial.
How does adding window film add to my home's value?
Curb Appeal
In any type of purchase, you want whatever you're buying to have a nice aesthetic. That especially goes for homes. Residential film added to your home can transform your regular glass into a beautifully textured piece of artwork.
Sunset Glass Tinting offers decorative window film. The film allows everyone access to the feel of a stained or textured glass window at a fraction of the price without sacrificing quality. They are made from resilient and flexible polyester materials. They are also easy to install and adhere to a variety of glass textures.
Privacy and Security
Not only is curb appeal essential but adding window film to your home can make you feel safer and provide seclusion. When you're at home, you don't want strangers peaking in or even looking into it from a distance, adding residential film will prevent that.
Security window film helps to reduce the risk of personal injury and also property injury caused by natural disasters or by crime. Providing residential security, it is designed to deter tornadoes and earthquakes and all of the damage that can come about by flying glass.
Indy Tint offers more when it comes to window film:
Design using decorative window films at a fraction of the cost of etched glass
Crime prevention: prevent easy access through glass doors and windows.
Severe weather: minimize flying glass due to violent weather and storms.
Options for clear safety film or with tinted sun control.
There are more residential window tinting benefits like, reduce energy cost by up to 30%, fade reduction to furnishings and carpet, temperature consistency from one room to another, and glare reduction to television and electronics.
If you're looking to reinvent your home, or even add that extra privacy, add residential window film!